Who is Steve Russo?
Steve Russo is an author, internationally known communicator, radio/TV host and drummer. He is the host of the syndicated radio program Real Answers that is heard on more than 800 stations daily. Steve was the featured speaker on the nationally syndicated music video TV show 24/SEVEN. For five years he was the co-host of "Life on the Edge Live!" - Focus on the Family's teen talk radio show. Steve was a featured speaker with the Billy Graham Evangelistic Association and has been a speaker at "Starting Line" events for Prison Fellowship and Promise Keepers men's conferences.
Steve is a professional drummer and a member of the Recording Academy. He is sponsored by DW Drums, SABIAN Cymbals, Vic Firth Sticks and Evans Drum heads. Steve has been involved in both gospel and secular music. He has opened in concert for bands like Santana, Fleetwood Mac and Tower of Power. Steve played drums for the Charlie Musselwhite Blues Band, The Harper and Rowe Show, and Illusionist Steve Baker as well as for a number of West Coast Broadway productions including Guys and Dolls, West Side Story and Sweet Charity. After becoming a Christian and sensing his call to ministry, Steve served as a youth pastor and later as a Campus Life Area Director for Youth for Christ.
Through his Real Answers events and speaking engagements at rallies, conferences, prisons, churches and schools in the United States and around the world, Steve speaks to tens of thousands of people each year. He is passionate about connecting with, engaging and influencing young people – and parents – to live their lives for and like Jesus. For his events, he often joins with such talented guests as: Stephen Baldwin, Nick Cannon, Candace Cameron, Doug Jones, Brian "Head" Welch, Audio Adrenaline, MXPX, Charlie Daniels, Zoro, Pro Football Hall of Famer Steve Largent, Rebecca St James, Superchic[k], Third Day, Kirk Franklin, Tobymac, Pro skateboarder Brian Sumner and Switchfoot.
Books by Steve include Random Thoughts; Wildcats in The House; Fear No Evil?; God's Answers 4 UR Life; The Seduction of Our Children ; They All Can't Be Right – Do All Spiritual Paths Lead to God?; The Devil's Playground; Halloween - What's a Christian to do?,; Keeping Christ in Christmas; Why Celebrate Easter; What's the Deal with Wicca? and Protecting Your Teen from Today's Witchcraft. He also co-wrote Fabulous and Funny Clean Jokes for Kids; Jammin' Jokes for Kids; Squeaky Clean Jokes for Kids; Wild and Woolly Clean Jokes for Kids with Bob Phillips. Steve has written numerous articles for national publications such as Youth Walk, Brio, SUSIE, Decision, Home Life, Light, Breakaway, Alive!, Religious Broadcasting and passageway.org. He was also a contributor to Josh McDowell's Youth Ministry Handbook, Making the Connection. In addition Steve was a contributor to the Teen Apologetics Study Bible published by B & H Publishing.
Steve is a popular media guest and has been interviewed on Focus on the Family, TBN Praise the Lord, At Home Live with Chuck and Jenni, 100 Huntley Street, NPR Radio, The Art of Family Living, Point of View, Live from LA and numerous others. He has been featured on ABC, CBS and NBC news broadcasts; CCN-TV; as well as "The O'Reilly Factor" on the Fox News Channel.
Steve earned a B.S. from Biola University, an M.A. from Talbot School of Theology and is a graduate of the Arrow Leadership Program. Steve lives in southern California.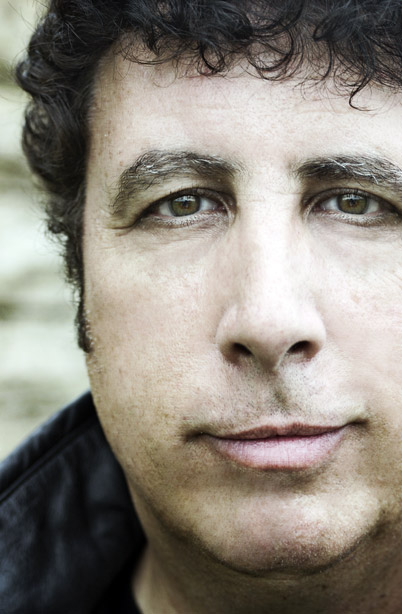 Our Vision
To connect with, engage, influence and ultimately see the lives of non-Christian teenagers transformed by the Gospel as they live for and like Jesus. This will be accomplished by communicating the Good News through ground breaking media, events and resource materials.
We will partner with churches and organizations to equip and motivate followers of Jesus to be sensitive but proactive in initiating spiritual conversations and continued connection in their circles of influence.