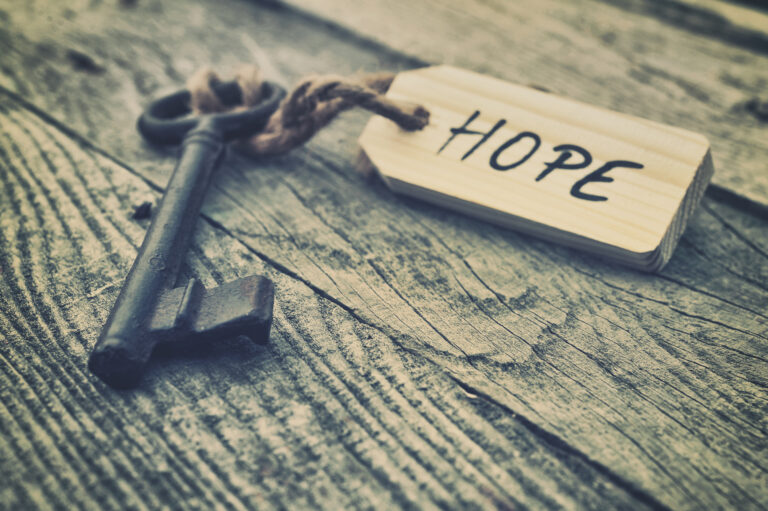 April 2022
Steve Russo
Who ever thought words like war, refugees and Covid would be part of our daily dialogue. Fear and anxiety is everywhere. Life as we know it is dramatically different than it was just a few months ago. People wonder will things ever be back to normal again. Many are asking "is there any hope for the future?"  I was part of a Teen Summit recently, sponsored by the local city where I live and we have our offices. The question was asked of the students, "What causes the most anxiety in your life right now?" One of the responses I received was "the future."
Peter, an early follower of Jesus, wrote his letter to those who were struggling with life challenges and difficult times.
"Praise be to the God and Father of our Lord Jesus Christ! In his great mercy he has given us new birth into a living hope through the resurrection of Jesus Christ from the dead."
1 Peter 1:3 (NIV)
We have living hope when we become part of God's family as a result of surrendering our lives to Jesus, and deciding to live our lives for and like him. This hope is ours because Christ shed his blood on the cross when he died for our sins and conquered death through his resurrection. Because Jesus rose from the grave on that very first Easter, we can have assurance that one day we will also have life after death. Living hope gives us confidence for the present as well as for the future. Instead of fearing the future, we can have courage to face whatever challenges we experience in our daily lives or what's happening on the world stage.
God is sovereign and knows the future, and his plans for you are good and filled with expectation. Remember the promise we have in Jeremiah 29:11 (NLT): "For I know the plans I have for you," says the Lord. "They are plans for good and not for disaster, to give you a future and a hope."
Life with Christ is an endless hope. Life without him is a hopeless end.
Steve Russo is an internationally-known communicator, best-selling author, professional drummer and host of the internationally syndicated daily radio feature Real Answers. He's also the host of Utalk – an innovative radio/podcast and TV show for teens and young adults. He's been a featured speaker for the Billy Graham Evangelistic Association and co-hosted "Life on the Edge Live!" Focus on the Family's teen talk radio show.  For more information about any of the media as well as Real Answers outreach events and resources: write to P.O. Box 1549, Ontario, California 91762; call 909-466-7060 or e-mail: russoteam@realanswers.com.  Web site: realanswers.com.
Copyright 2022 Steve Russo
Archives