Where do you turn in uncertain times?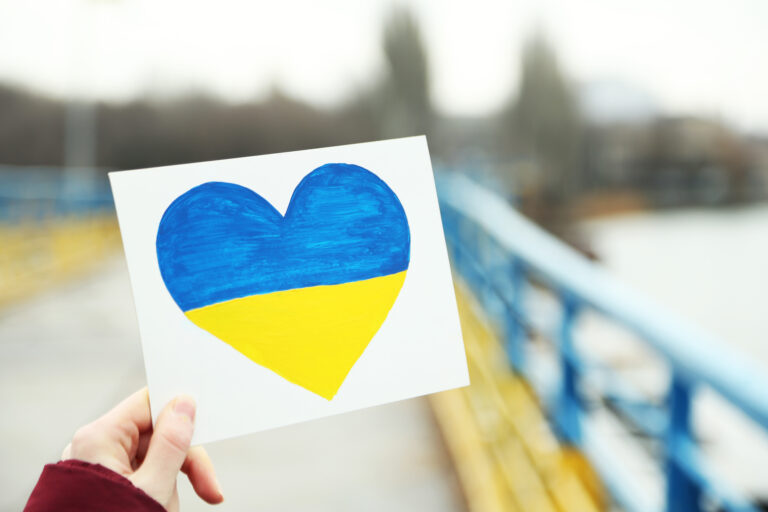 March 2022
Steve Russo
For the first time since the end of World War II, war's broken out in Europe. In an unprovoked attack, Russia invaded the Ukraine. It's heartbreaking to witness this injustice and imbalance of power. In a short time, the war has reeked devastation and cost many lives. But the courage and resolve of the leaders and people of the Ukraine is amazing.
It's a very interesting time to be alive – especially for those who've never experienced a war like this in their lifetime.
There's a sense of anxiety and fear that's coming at us from many directions – including the pandemic, out-of-control inflation and supply shortages. The news feeds are relentless and cause a sense of uncertainty. Events like this shouldn't surprise us. But they can leave us with a loss of what we should do.
The Bible confirms that what's happening is to be expected for those of us who follow Jesus. "And you will hear of wars and threats of wars, but don't panic. Yes, these things must take place, but the end won't follow immediately" Matthew 4:6 (NLT). We have no idea how long this war will last, the loss of life that will occur or when 'the end' will happen, but we do know who holds the future.
Where should we turn in uncertain times like these? The best place is God and his Word.
"I trust in the Lord for protection. So why do you say to me, "Fly like a bird to the mountains for safety! The wicked are stringing their bows and fitting their arrows on bowstrings. They shoot from the shadows at those who hearts are right. The foundations of law and order have collapsed. What can the righteous do?" But the Lord is in his holy Temple; the Lord still rules from heaven. He watches everyone closely, examining every person on earth. The Lord examines both the righteous and the wicked. He hates those who love violence. He will rain down blazing coals and burning sulfur on the wicked, punishing them with scorching winds."                                                                                                    Psalms 11:1-6 (NLT)
Put your trust in the God of the Bible; pray for the people of the Ukraine and ask God if there's something specific you can do to help.
Steve Russo is an internationally-known communicator, best-selling author, professional drummer and host of the internationally syndicated daily radio feature Real Answers. He's also the host of Utalk – an innovative radio/podcast and TV show for teens and young adults. He's been a featured speaker for the Billy Graham Evangelistic Association and co-hosted "Life on the Edge Live!" Focus on the Family's teen talk radio show.  For more information about any of the media as well as Real Answers outreach events and resources: write to P.O. Box 1549, Ontario, California 91762; call 909-466-7060 or e-mail: russoteam@realanswers.com.  Web site: realanswers.com.
Copyright 2022 Steve Russo
Archives