The Original Saint Patrick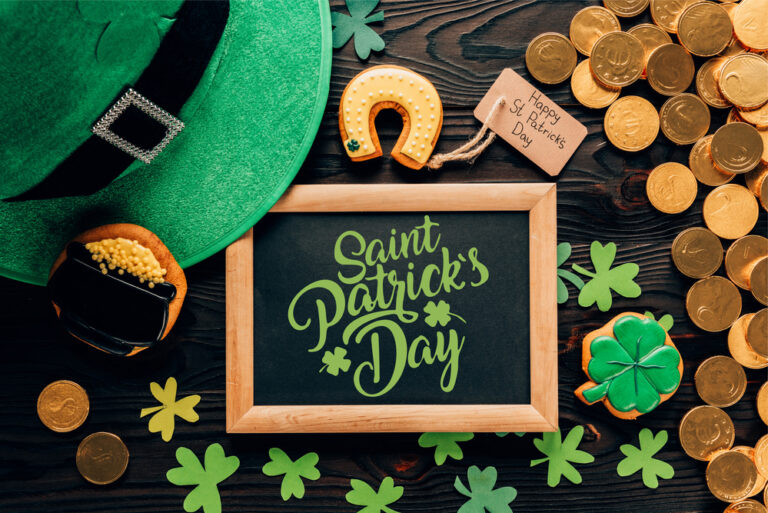 March 2021
Steve Russo
Saint Patrick's Day is an international holiday. Every March 17th people celebrate the day that's become synonymous with green beer, "Kiss me I'm Irish" t-shirts, and "wearing of the green." Folklore says that wearing green makes you invisible to leprechauns who like to 'pinch' anyone they see.
It's crazy to think that most of these global partiers have no clue that Saint Patrick's Day is really a cultural and a religious holiday. Nor that there really was a Saint Patrick who was born in Scotland. March 17th is actually the anniversary of his death in the 5th century.
At age 16, Patrick was captured by Gaelic raiders and taken to Ireland where he tended sheep for six years. While working as a shepherd, Patrick started thinking more about God and feel His presence very strongly. "The love of God and His fear came to me more and more," said Patrick, "and my faith was strengthened." Eventually he escaped to France and later came back to Ireland to communicate the message of God's love and forgiveness to the Irish. Patrick was convinced that he had a divine call from God to be a missionary to Ireland. But it wasn't an easy task. The well-established Druids tried everything in their power to stop him including threatening his life.
With a deep passion, he continued to pursue the work God called him to do in reaching the Irish with the Gospel. More than anything else, it was the miracles God did through Patrick that attracted great crowds who then heard about God's love and forgiveness.
While teaching the basics of the Christian faith, Patrick had difficulty in explaining the meaning of the Trinity. He decided to use nature as an illustration. Picking a shamrock from a field, he pointed to the way its triple leaf grew out of one stem; just like the Father, Son and Holy Spirit are one. "Had God not implanted the Trinity in the soil of their country?" Patrick exclaimed. His message was well understood, and he went on to become one of Ireland's most beloved Saints.
This year as you think about the true message of Saint Patrick's Day, take time to tell someone the profound Biblical truth illustrated in a simple shamrock.
Steve Russo is an internationally-known communicator, best-selling author, professional drummer and host of the internationally syndicated daily radio feature Real Answers. He's also the host of Utalk – an innovative radio/podcast and TV show for teens and young adults. He's been a featured speaker for the Billy Graham Evangelistic Association and co-hosted "Life on the Edge Live!" Focus on the Family's teen talk radio show.  For more information about any of the media as well as Real Answers outreach events and resources: write to P.O. Box 1549, Ontario, California 91762; call 909-466-7060 or e-mail: russoteam@realanswers.com.  Web site: realanswers.com.
Copyright 2021 Steve Russo
Brainwave. Something to Think About.